---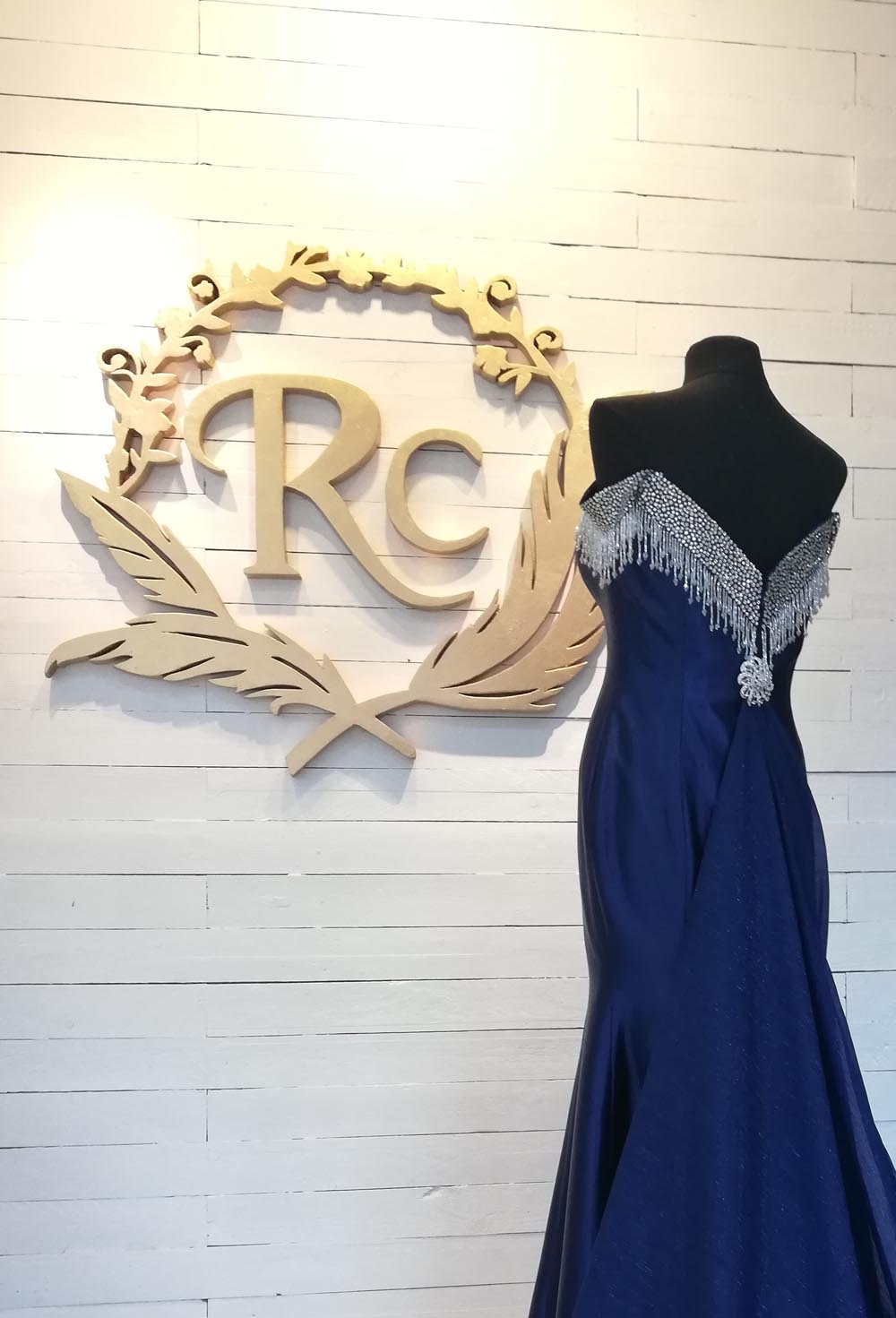 Introduction
RoyAnne Camillia is one of Philippines leading fashion designers that specialises on bridal, debut, and evening gowns. All of her creations are elegantly designed, with her style giving emphasis to a youthful spirit and a contemporary flair. The couturier believes that each dress is a work of art, and that each piece needs to be crafted with care and love, whilst being systematically constructed by our in-house production team striking a balance between art and technicality.
Services
The couture house offers bespoke and made-to-measure services for casual wear, debut gowns, evening gowns, and bridal / wedding gowns.
RoyAnne Camillia also boasts a rental gown service with hundreds of gowns in the collection from clients to choose from.
All theses services are offered at the two Manila Manila showrooms of RoyAnne Camillia located at Marikina city, and Quezon city. The couturier also offers bespoke and made-to-measure services to our growing overseas clientele.
Production and Quality
At its headquarters in Marikina city, RoyAnne Camillia Couture employs a dedicated team of seamstresses and beaders with decades worth of experience. While RoyAnne Camillia takes the helm and personally designs for clients, guides the production team, and oversee quality control to ensure that each gown created is up to the highest standards of the brand.

RoyAnne Camillia Couture

Welcome to RoyAnne Camillia Couture! We are a Manila based couturier that caters to Bridal wear, Debut gowns, Couture and rentals for women. the atelier takes its name from fashion designer, RoyAnne Camillia Diomampo-Lee.

The RoyAnne Camillia Couture brand stems from her previous line FABRiChild which was created way back in 2008 focusing mainly on casual to formal attires and everything in between. As more and more clients patronize FABRiChild's pieces, requests came pouring in. This opened up a new world for the business which includes the wedding and debut landscape. Thus, RoyAnne Camillia Couture was formally founded in 2013.

What sets apart RoyAnne Camillia Couture from other brands is her young, fresh and elegant taste in style and design. RoyAnne believes that each piece created is like a work of art and is never the same as the others. Thus, each couture piece is original. More than just a designer, she is an overall fashion consultant and will give you tips and ideas on how to develop your look for a particular event. This brings a great advantage to clients who want to have that diverse fashion edge.

RoyAnne Camillia Couture sews more than just fabric and thread. RoyAnne Camillia Couture slots in client's wants and personalities within each stitch – each piece will be an embodiment of you!

FASHION DESIGNER

Born and raised in the city of pines, she showed a knack for fashion early on during her childhood years. But it wasn't until she was in her 20's that she decided to pursue her dreams as a fashion designer and took it to the next level.

Presently RoyAnne Camillia is at the helm of the design, pattern-making, and personally oversees each construction as if it was her own dress.

Visit our shop today and let your essence be sewn with the hands of a creative, passionate and contemporary fashion designer.

SERVICES OFFERED

Couture | Made to order
Gown rentals
Alterations
Bridal | Wedding gown
Debut Gown
Formal wear